This small-scale brewery is located in Drammen, not far from Oslo. The name means "the hand brewery".
HaandBryggeriet has successfully managed to be both innovative and help preserve traditional brewing techniques. Among other things, they are renowned for smoking barley malt over beechwood fires and spicing their beer with juniper branches.
One of the most famous products from HaandBryggeriet is the Akevitt Porter, a porter aged in Akevitt barrels. Akevitt (known internationally as Aquavit or Akvavit) is a distilled herb-flavoured spirit produced in Scandinavia since the 15th century.
Nøgne ø
With a focus on top-fermented and bottle-conditioned beers, Nøgne ø is one of Norway´s main producers of craft beer. Nøgne ø only makes real ale. The ale is not pasteurized nor filtered, and each bottle contains living yeast. No carbon dioxide is added – the bubbles are formed naturally by the yeast in the bottle.
Founded in 2002 by Gunnar Wiig och Kjetil Jikiun, Nøgne ø is based in Grimstad, on the Skaggerak coast of southern Norway. Back then, there was hardly any market for craft beer in Norway and after a few, though years the company was on the brink of bankruptcy. This is when home-brewer Tore Nybø (now CEO of the company) bought into the business and helped turn it around.
Today, Nøgne ø beer is very popular in Norway, and the company also exports beer, mainly to Sweden, Denmark, Finland, Great Britain, and the U.S.
The name Nøgne ø comes from the poem Terje Vigen by Norwegian playwright Henrik Ibsen. In the old-style language of the poem, nøgne ø signifies barren isle.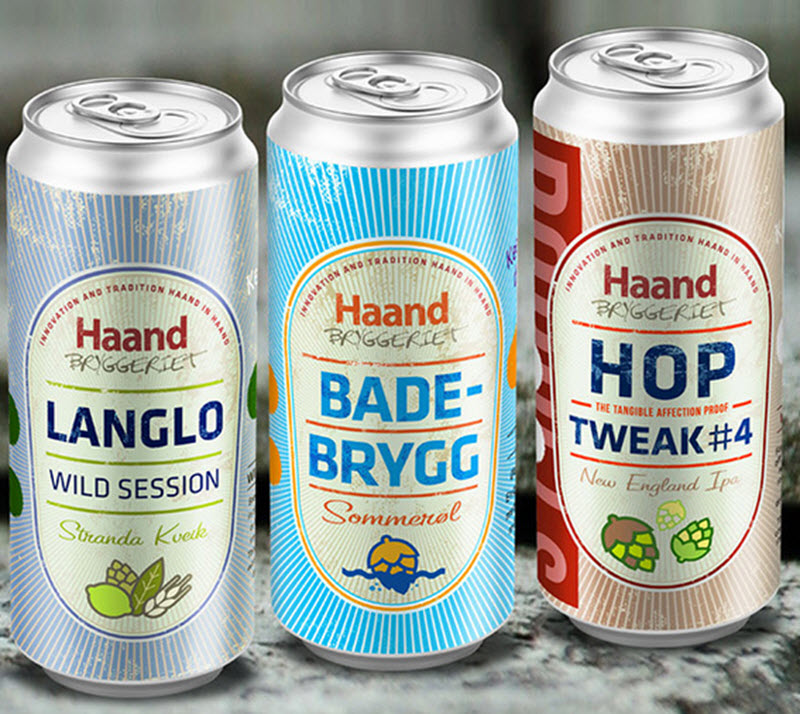 Svalbard Bryggeri
Located at 78 degrees North in Longyearbyen at the island Spitsbergen, Svalbard Bryggeri is the northernmost commercial brewery in the world, and 16% of the water used for the beers is thawed ice from the ancient Bogerbreen glacier. Svalbard Bryggeri is named after the Svalbard archipelago, of which Spitsbergen is a part.
Until fairly recently, the commercial production of alcoholic beverages was illegal in the Svalbard archipelago, and a law change was required before the Svalbard Bryggeri could finally open in 2015.
Examples of products from Svalbard Bryggeri:
Spitsbergen IPA
Spitsbergen Pale ale
Spitsbergen Pilsner
Spitsbergen Stout
Spitsbergen Weißbier
Spitsbergen Rav Lager
Spitsbergen Blonde
Ægir Brewery
The Ægir Brewery & Pub is housed within the Flåmsbrygga Hotel in Flåmsdalen, at the inner end of the fjord Aurlandsfjorden. This place is remote but well worth a visit. Nestled in the spectacular fjord valley, the pub comes with a reach heaping of Norwegian traditions, including slate floors, driftwood walls and an immense fireplace.
Ægir Brewery makes both year-round beers and seasonal beers, including their popular Christmas beers. The assortment contains gems such as scotch ale, bock and several blonde ales.