Adelsö Bryggeri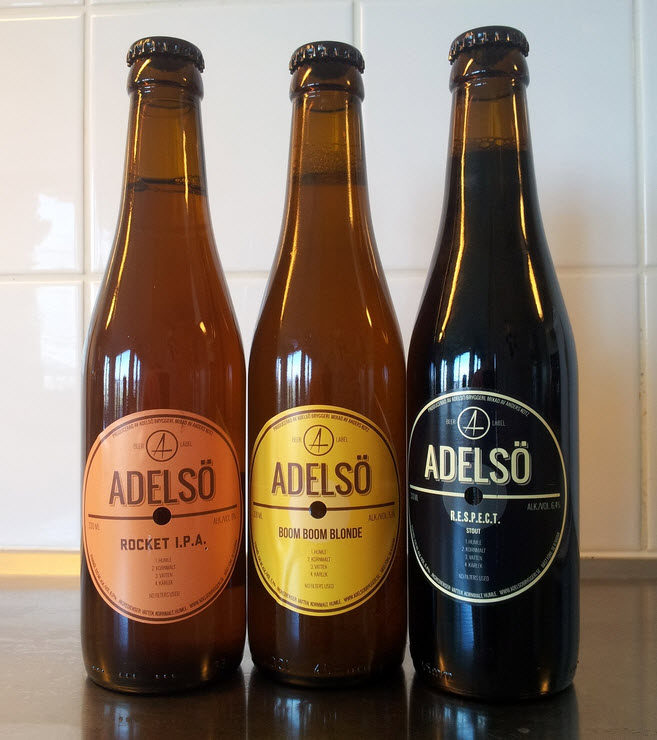 Adelsö Bryggeri is a microbrewery on Adelsö, an island in the middle of Lake Mälaren, not far from Stockholm. The pride themselves on mixing influences from all over the world when creating their beers.
Brekeriet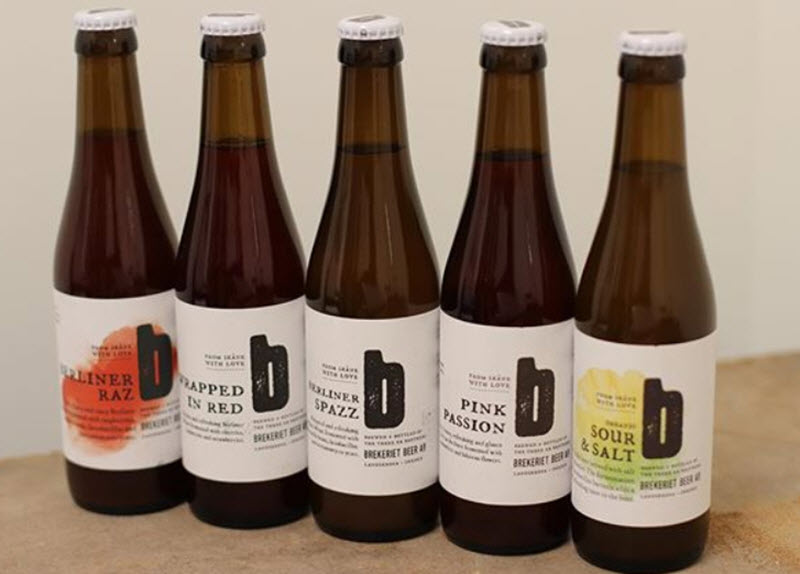 Brekeriet is a Swedish microbrewery specializing in wild yeast and bacterial cultures.
Founded by the three brothers Fredrik, Christian and André Ek in 2012, this brewery has become famous for their sour ales where free yeast particles in the air are used to start the fermentation. They also make highly lauded Brett beers. Brett beers contain yeast belonging to the genus Brettanomyces.
Many of the beers from Brekeriet are made using fruit and/or berries.
Most of the beers are fermented and aged in oak barrels.
Where?
Brekeriet is located in Landskrona in southern Sweden.
Originally, Brekeriet was housed inside Djurslövs Brygghus, a former share-brewery for the local farmers. In 2015, Brekeriet moved to Weibulls abandonned seed storage building in Landskrona, as they had outgrown Djurslövs Brygghus and needed more space. The moved involved installing new brewery equipment to bring the production capacity up to 2000 litres per batch.
Accolades
When Garret Oliver won the James Beard Awards in 2014, he mentioned Brekeriet as one of the top-three most interesting breweries in the world at the time.
Bålsta Bryggeri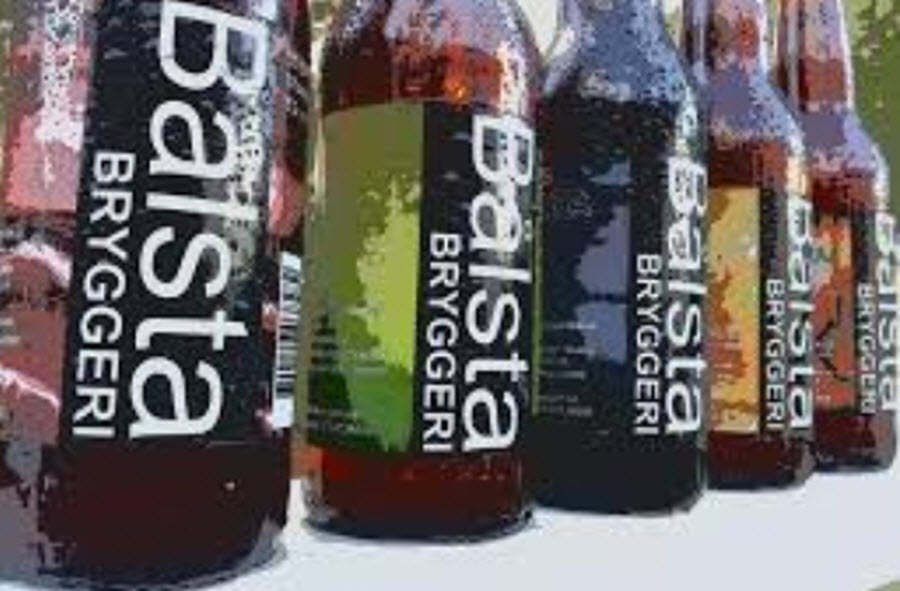 Bålsta Bryggeri is run by brewing master Richard Eklöw, who has been making his own beer for over two decades. Eklöw has a self-proclaimed soft-spot for ale, especially when its really moist and made with a lot of hops.
Dugges Bryggeri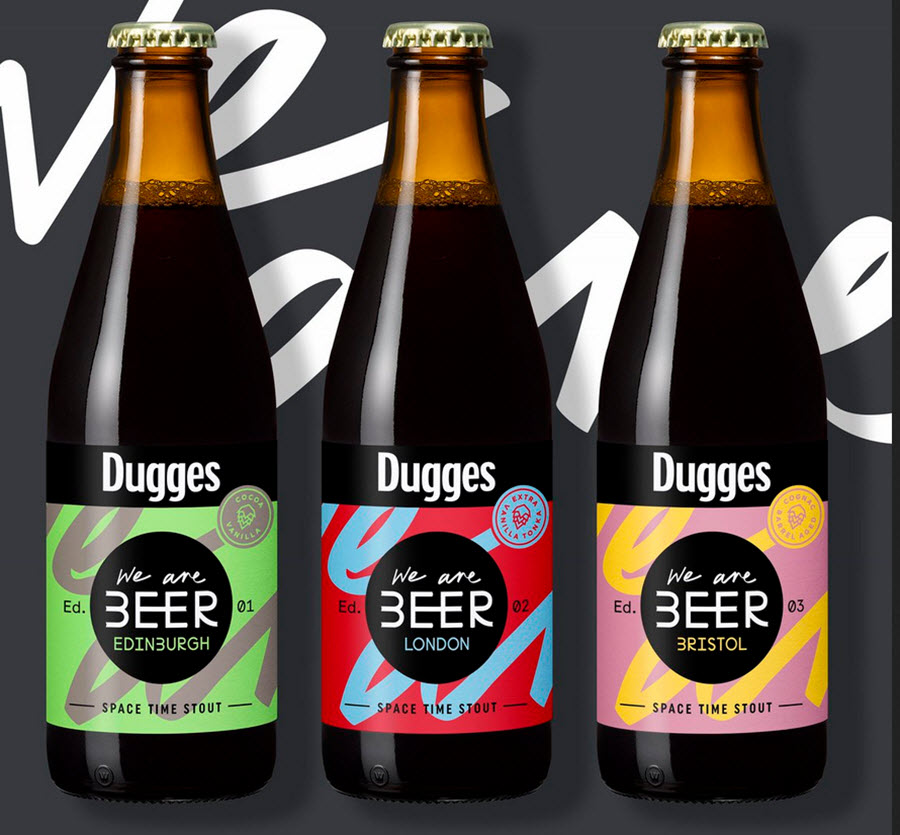 Duggest Bryggeri (formerly Dugges Ale- och Porterbryggeri) is a Swedish microbrewery founded by Mikael Dugge Engström in 2005. Initially, Dugges only made top-fermented beers, usually very hopped with American hops. Production of lager started during the winter season of 2010.
Where?
Dugges Bryggeri is based in Landvetter, not far from Gothenburg, in south-western Sweden.
Originally, the brewing took place in Mölndal. In 2012, Dugges moved to Landvetter after out-growing the Mölndal facilities.
Examples of beers from Dugges Bryggeri
Organic Andrén. American Pale Ale. 2.8 % ABV.
Lager No. 1. Pale Lager. 4.7% ABV.
Avenyn Ale. American Pale Ale. 5% ABV.
High Five. American IPA. 7.5% ABV.
Idjit. American Imperial Stout. 9.5% ABV.
Electric Nurse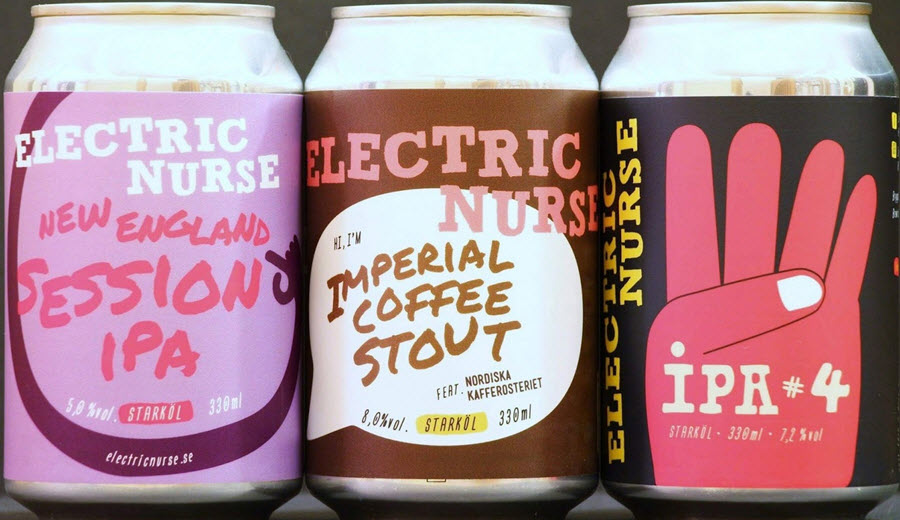 Electric Nurse is a Swedish microbrewery based in Landvetter, Gothenburg. It was founded by the nurse Ida Engström and the electrician Peter Robertsson, with commerical brewing commencing in 2012.
Electric Nurse have a small brewery in Landvetter where they do their experiements, and successful creations are then brewed at a larger scale in various other breweries.
Examples of beers from Electric Nurse
Dark Skull
Dark Divinity
Pale Ale
DIPA
Fjäderholmarnas Bryggeri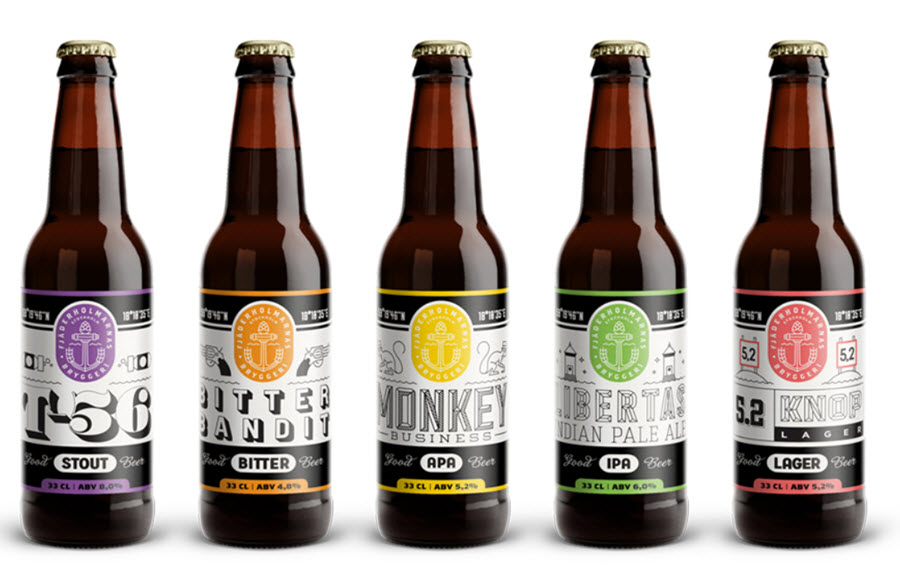 Fjäderholmarnas Bryggeri was founded by Pelle Ågren and Andreas Willman, who started their project in Ågren´s grandfather´s garage in Värmdö. After outgrowing granpa´s garage in 2014, they founded Fjärderholmarnas Bryggeri och Brewpub på Stora Fjärderholmen, an island in the Stocholm archipelago. At this brew pub, visitors can taste the beers directly from the vats, a concept that is still quite rare in Sweden.