Hantverksbryggeriet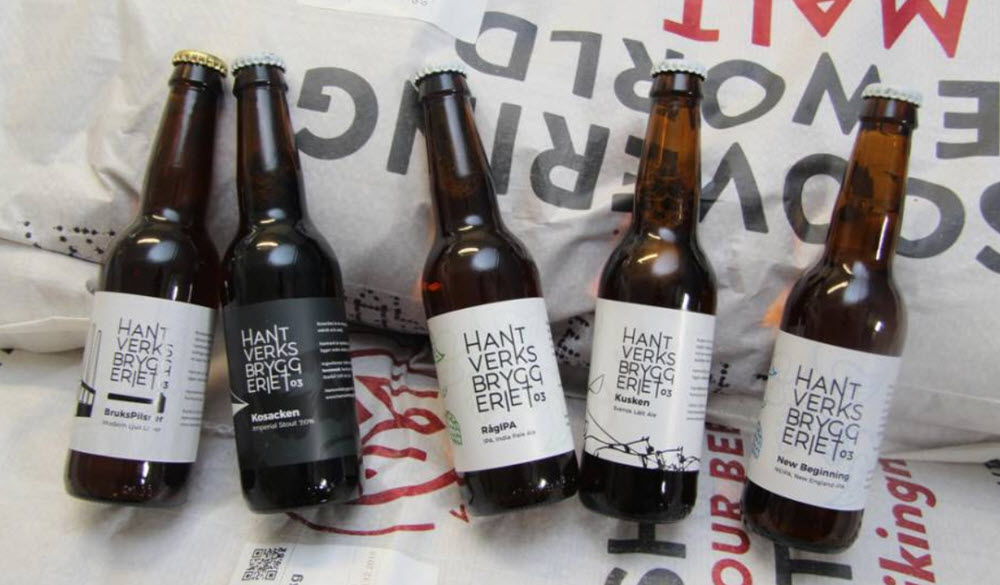 Hantverksbryggeriet is a microbrewery based in Västerås. Launched in 2003, their line of beer have old-fashioned names, such as the extra special bitter named "Narren", the India Pale Ale "Bödeln" and the stout "Sotarn".
Narren = The Jester
Bödeln = The Headsman (Executioner)
Sotarn = The Chimney Sweep
Helsingborgs Bryggeri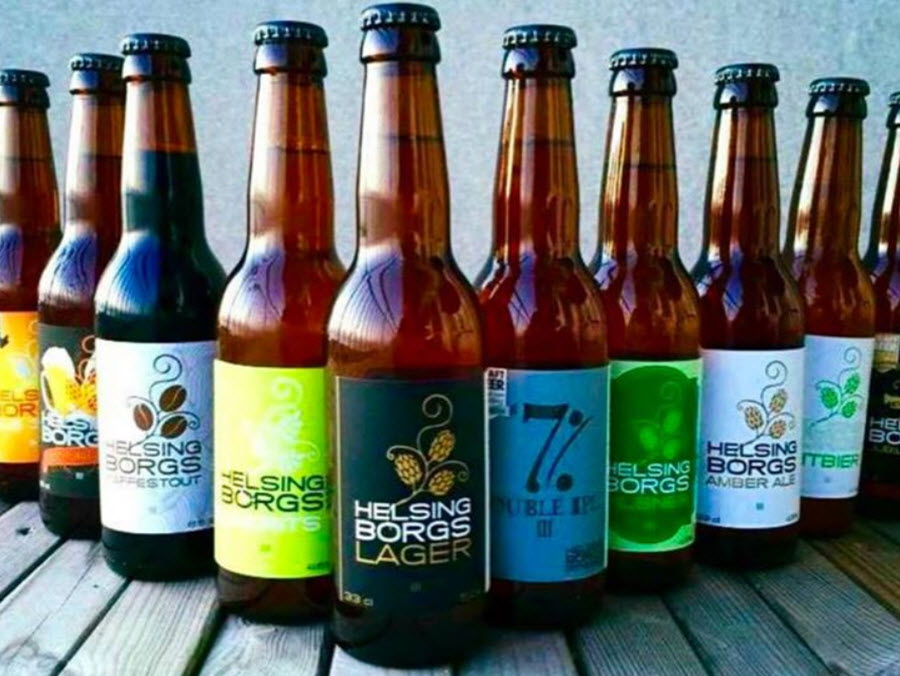 Helsingborgs Bryggeri is a microbrewery founded in 2010. (Not to be confused with the older Helsingborgs Bryggeri, which existed 1850-1975.)
Founded by Rasmi Varfeldt and Hans Nelson, Helsingborgs Bryggeri launched their first product in 2011: Helsingborgs Lager. That same year, this beer was declared Sweden´s Best Pale Lager at the Gothenburg Beer Festival.
By 2014, the product line for Helsingborgs Bryggeri included 18 different beers.
The brewing takes place in a 19th century building in Helsingborg that used to house Skånska husarregementet, a Swedish Army cavalry unit founded in 1658.
Helsinge ångbryggeri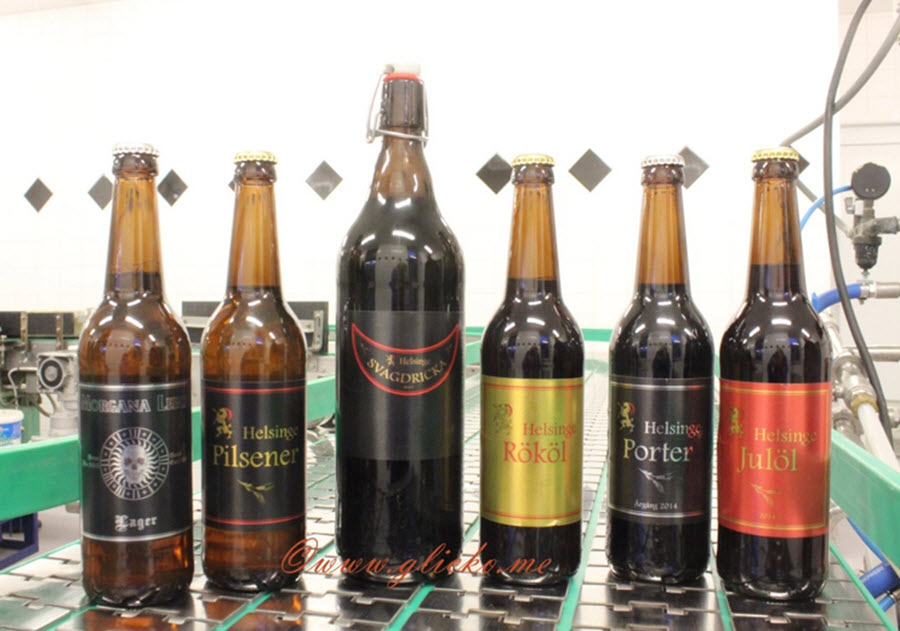 The microbrewery Helsinge ångbryggeri (Helsinge steam brewery) follows a German beerm-making tradition and is renowned for its fresh-tasting unfiltered and unpasteurized beers. The company was founded by brewery master Peter Orest, who used to be the brewery master for Gamla Stans Bryggeri in Stockholm.
The first beer from Helsinge ångbryggeri, Helsinge pilsener, was launched in 2004. This was soon followed by other beers, and Helsinge ångbryggeri recieved both a gold medal and a silver medal at the 2005 Stockholm Beer and Whiskey Festival. The gold was for Helsinge rökö and the silver for Helsinge dunkel.
When Helsinge ångbryggeri was founded back in 2004, the brewing took place in Söderhamn in Hälsingland. A few years later it was moved to new premises in Ljusne, which is also in Hälsingland.
Jämtlands Bryggeri
Located in the small town Pilgrimstad in Jämtland, the microbrewery Jämtlands Bryggeri specializes in unfiltered and unpasteurized beer. Founded back in 1995, it is considered one of the pioneers of Swedish 20th century microbrewing.
The brewing master for Jämtlands Bryggeri is David Jones.
Accolades
Between 1999 and 2009, Jämtlands Bryggeri won 64 gold medals, 35 silver medals and 23 bron medals at the Stockholm Beer and Whiskey Festival.
Examples of beers from Jämtlands Bryggeri
Jämtlands IPA (IPA)
Jämtlands Bärnsten (lager)
Jämtlands President (pale lager)
Hell (München helles lager)
Baltic Stout (ale)
Jämtlands Julöl (seasonally available Christmas beer)
Mora Bryggeri
The family-owned Mora Bryggeri is found in Vattnäs not far from Mora, in Dalarna. For many years, the brewing took place at the farm owned and run by the Andersson family, but eventually a move to a larger brewing facility closer to Mora became necessary to increase production.
This microbrewery is named in honor of the old Mora Bryggeri, which existed in 1872-1979. The rights to the name were purchased by the Andersson family in the early 21st century, a purchase that also included the rights to certain beverage brands. In 2003, Andersson´s microbrewery "Pehrsgårdens Bryggeri" changed named to "Mora Bryggeri".