Nils Oscar AB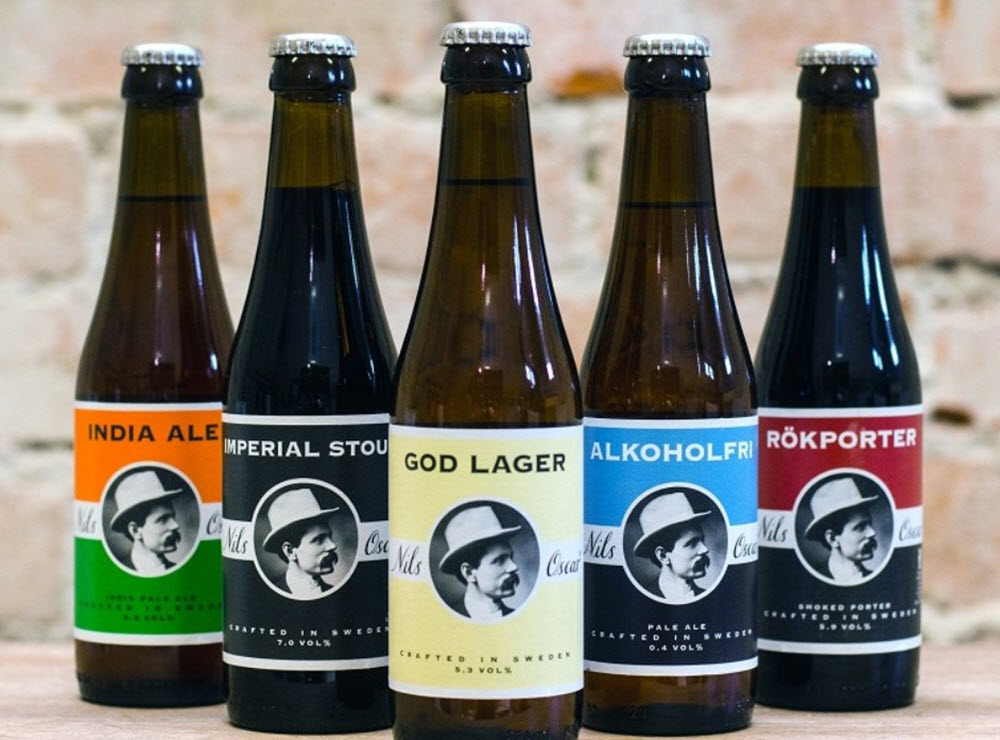 The roots of this microbrewery go back to 1996 when the pioneering Swedish brewpub Kungsholmens Kvartersbryggeri opened in central Stockholm. After two-years, co-founder Karl-David Sundberg bought out his business partners and changed the company name to Nils Oscar in honour of his own grandfather Nils Oscar Sundberg.
In 2006, it became clear that the facilities in central Stockholm were way too small for Nils Oscar and Sundberg moved the brewery part of the business to Nyköping, a city located roughly one hour by car from Stockholm.
In 2018, Nils Oscar produced 1,2 litres of beer.
Spritis
In addition to beer, Nils Oscar AB produced spirits in 1999-2017.
Nynäshamns Ångbryggeri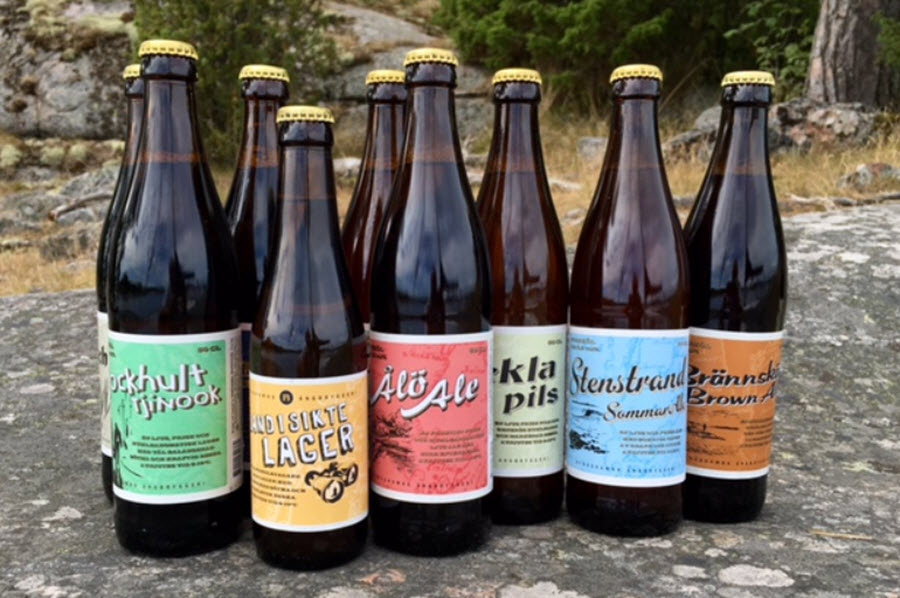 Nynäshamns Ångbryggeri was founded in 1997 by members of a Swedish gentlemen´s club, and all the beers from this company are named after places in the Nynäshamns archipelago.
In 2019, Nynäshamns Ångbryggeri produced 900,000 litres of beer.
More information about this microbrewery can be found (in Swedish) in Joakim Bröm´s book "Allt utom en stor stark : historien om Nynäshamns ångbryggeri", published in 2012.
Exempel på öl från Nynäshamns Ångbryggeri
Bedaör Bitter
Landsort Lager
Smörpundet Porter
Närke kulturbryggeri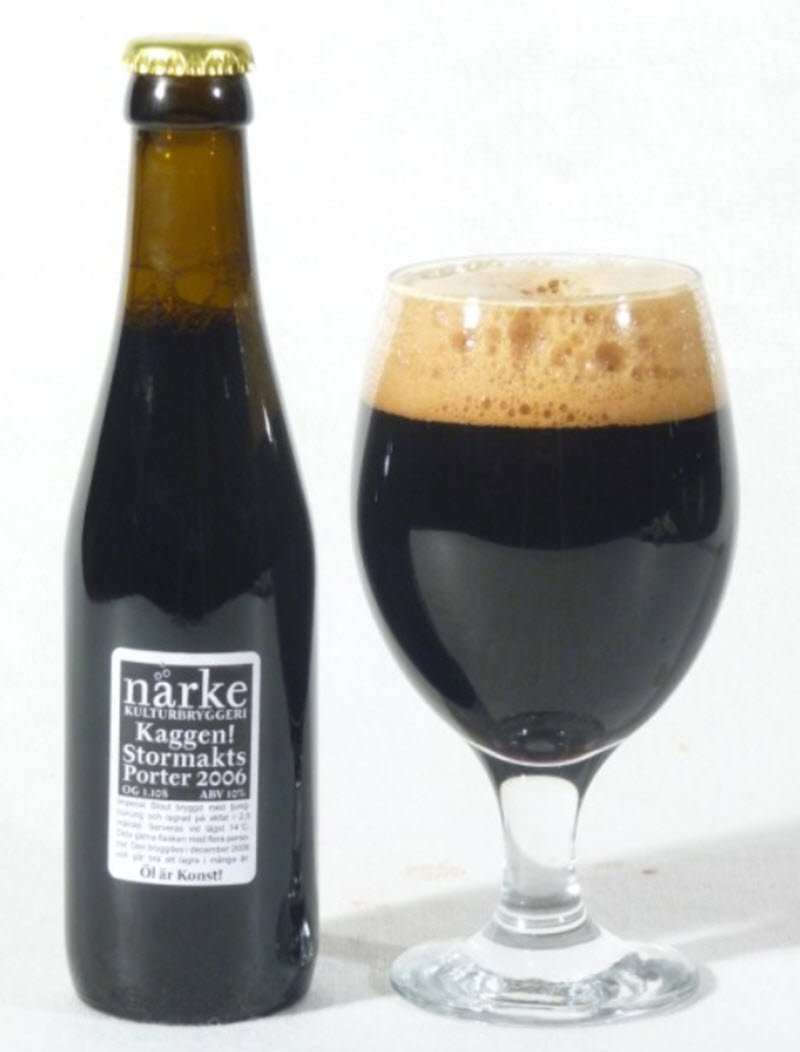 Närke kulturbryggeri is a microbrewery in Örebro. Examples of popular beers from this producer are the imperial stouts Stormaktsporter and Kaggen.
Omnipollo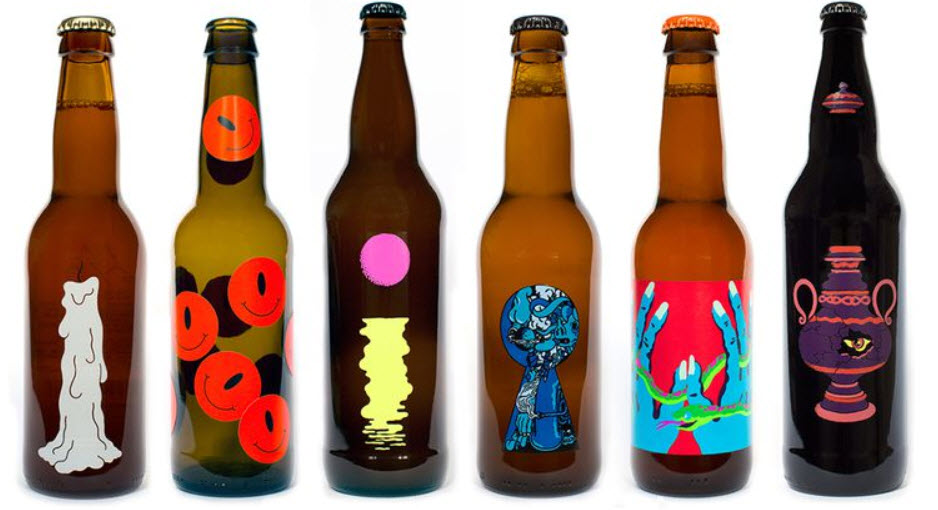 Omnipollo is a Swedish microbrewery who also runs pubs in Stockholm, Gothenburg and Hamburg. Founded in 2011 by brewmaster Henok Fentie and designer Karl Grandin, Omnipollo is famous for launching innovative and experimental beers. The name Omnipollo is derived from omnipotent + pollo (the Spanish word for chicken).
Examples of beers from Ominpollo
Aon, formerly known as Noa
Arzachel
Maz, formerly known as Mazarin
Levon, formerly known as Leon (Belgian pale ale, 6,5% ABV)
Dry-hopped Perikles (Pilsner 4,3%)
Fatamorgana
Brush
Nebuchadnezzar
Gimbagagompa
Sista
Mackaper
Konx
Zodiak
Accolades
The double IPA Nebuchadnezzar was crowned Best Beer at the 2012 Stockholm Beer and Whiskey Festival.
Contract brewing
Instead of having their own large brewing facility, Omnipollo creates recipes and then brew the beer in facilities owned by other companies. They have for instance worked together with Dugges Bryggeri, Brewdog Brewery, Buxton Brewery, and J. Wakefield.
Venues
The pub and pizzeria Omnipollos hatt opened in Stockholm 2015, followed by Omnipollo Gothenburg in 2018. In 2019, Stockholm got a second Omnipollos venue, as the Biergarten-inspired Omnipollos Flora opened in Humlegården. 2019 also saw the opening of Omnipollos Hamburg in Germany.
Oppigårds Bryggeri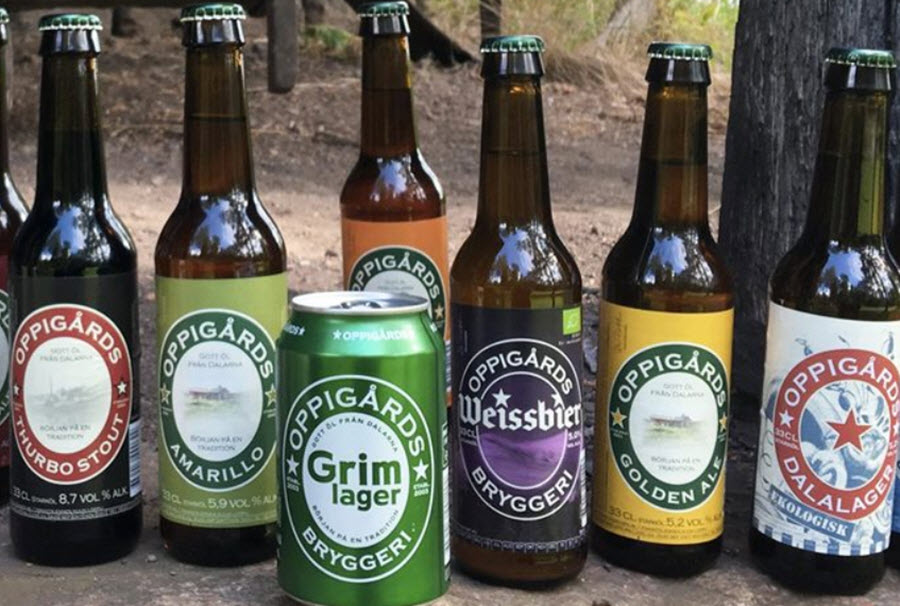 Located in Ingvallsbenning, Dalarna, Oppigårds Bryggeri produces around 1.2 million litres of beer per year. Founded by Björn Falkeström, it has become one of the country´s most successful microbreweries, both in sales volume and accolades. The first round of malt for commercial production was crushed on New Year's Eve of 2003.
In 2006, Oppigårds Golden Ale entered into the standard assortment of the Swedish Systembolaget, making it much easier to obtain for beer drinkers throughout the country. By 2013, ten beers from Oppigård could be found in the standard assortment.
Poppels bryggeri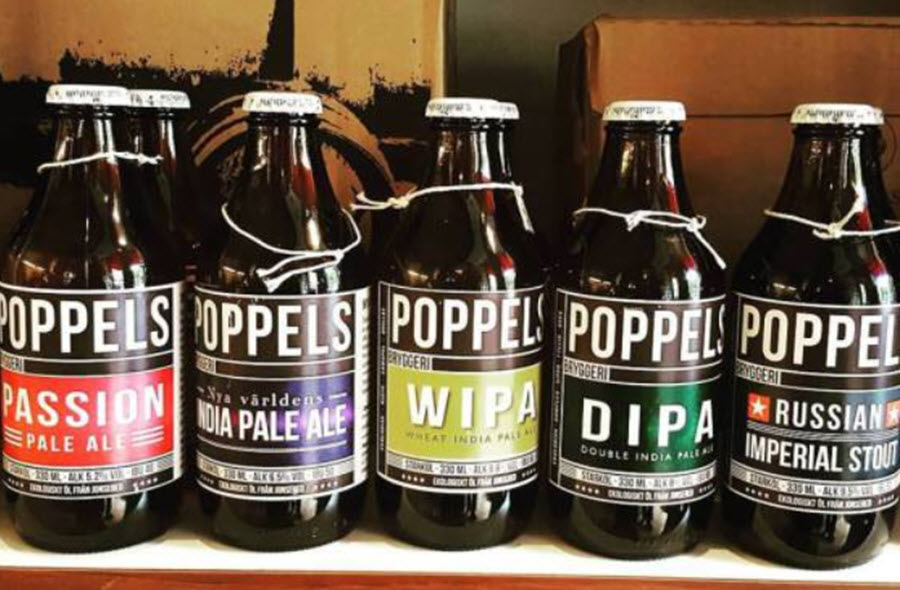 Poppels bryggeri was founded in 2012 and now makes around 360,000 litres of beer per year. The brew master is Daniel Granath, who founded the company with Tomas Kaudern and Thomas Fihlman.
The first beer launched by Poppels was a Brown Ale.
Initially, the brewing took place in Mölnlycke near Gothenburg, but in 2016 the business was moved to Jonsered.
Sandbacka Bryggeri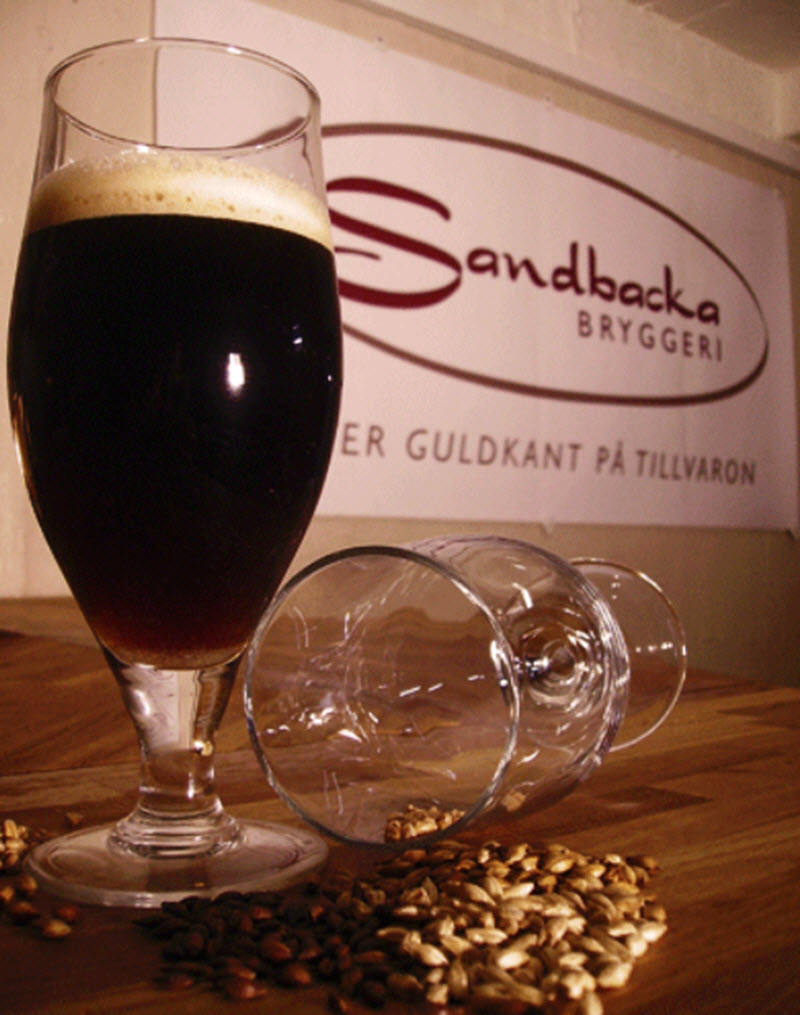 Founded back in 2007, Sandbacka Bryggeri today makes several different types of beer, including Irish Red Ale, Brown Ale (in Northern-English style) and American Wheat Ale (a pale version using American hops).
During the first four years, the brewing took place in Sandviken, but in 2011 the business moved to facilities in Gammelstilla.