Bryggeri
Founded in 2013, Bryggeri is a brewery and restaurant located in central Helsinki, between the two squares Salutorget and Senatstorget. Bryggeriet brews its own beer in the middle of the restaurant, under the supervision of brewmaster Mathias Huffier who loves to tinker in front of the guests and serve them experimental samples.
The restaurant also offers a selection of other Finnish craft beers on tap, served with seasonal Finnish food. You can also pick beer according to the season, since Bryggeri has a greater selection of powerful and heavy beers during the cold season and switch over to lighter, fresher creations for the spring- and summer seasons.
Trivia: Mathias Huffier originally planned to become a teacher, but those aspirations were scrapped when he set foot in a brewery in 1996.
Malmgårdens Bryggeri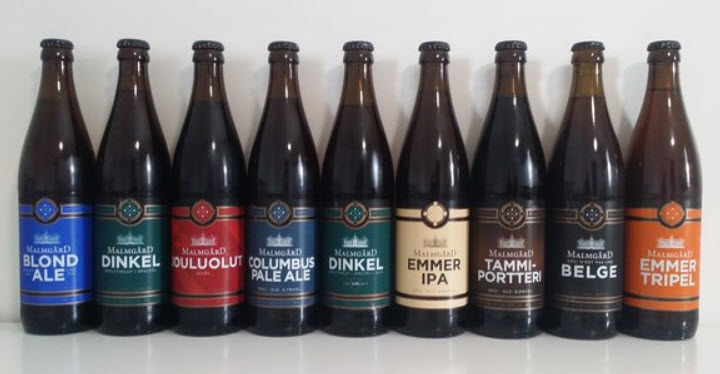 Malmgårdens Bryggeri is found in the Finnish countryside, housed in a rustic 17th-century building near Forsby creek. (The closest town is Lovisa.) The surroundings are lovely and scattered with traditional red-painted timber houses. During the summer season, the café is open, serving up not just beer but also soups and traditional Finnish dinkel wheat crepes.
Brewmaster Toumas Markkula has been active here since Malmgårdens Bryggeri was founded, and he made his first Malmgårdens beer here back in 2009. When not
brewing, he is carefully renovating and restoring the old buildings.
Toumas Markkula specializes in organic Finnish barley malt and often incorporates old-fashioned crops grown right next to the brewery in his creations. The water used for the beer comes from Malmgården´s own spring.
Malmögården´s signature beers are their mild-tasting Dinkel wheat beers, but this brewery is also renowned for their Huvila Arctic Circle Ale, a powerful ale inspired by traditional Finnish sahti beer. Huvila Arctic Circle Ale is made from Finnish rye malt and juniper berries.
Ohrana Krouvi Panimo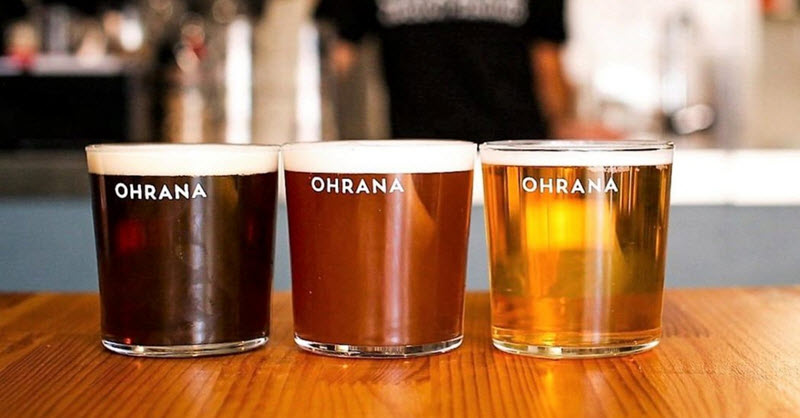 Ohrana Krouvi Panimo makes a variety of brews in their well-equipped basement, including cider, stout and ale. One example is Saison, an ale made in the Belgian farmhouse-style.
Ohrana also serves food, including a lot of beer-battered dishes that are really good.
Plevna
Run by a father-daughter team, Plevna has been around since 1994 and is the only brewery pub in Tammerfors, Finland´s second-largest city. In addition to lots of beer, this pub also serves up traditional Finnish and German food, including zander fish and many types of sausage.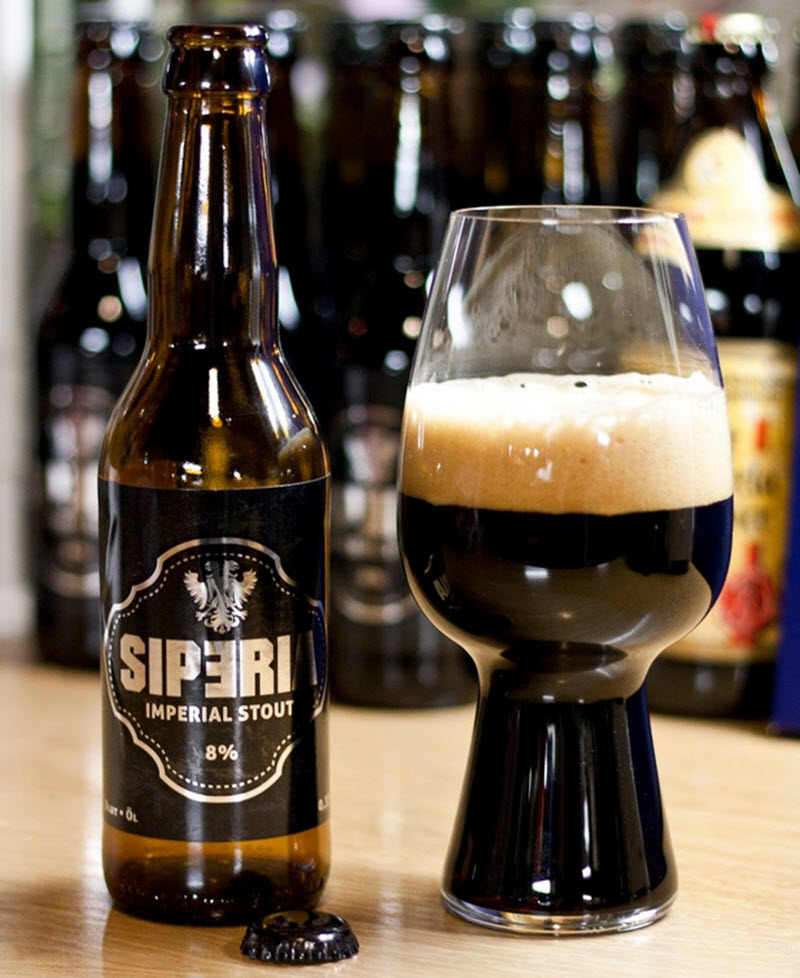 A careful selection of 15 beers forms the core of the offering and are always available, but this pub also offers a lot of time-limited extras and well over a hundred different beers have been enjoyed here so far.
The most popular of the Plevna beers is Tähti, also known as Stjärnölet. This is a light and crispy beer that is very easy to love right away. Another notable is the sweet and bubbly mead Panimo Sima.
You´ll find Plevna in an old cotton mill building on the bank of the river Tammerkoski. With enough space for 400 guests, the Plevna brewery pub has become the heart of the annual two-week long Tammerfors Octoberfest.
Rekola Panimo
The brewery Rekola Panimo is found in Fiskars, an old Finnish factory town founded back in the 17th century. Brewing master Jari Leinonen settled here in 2014 and soon opened Rekola Panimo with his business partner Juha Kuronen.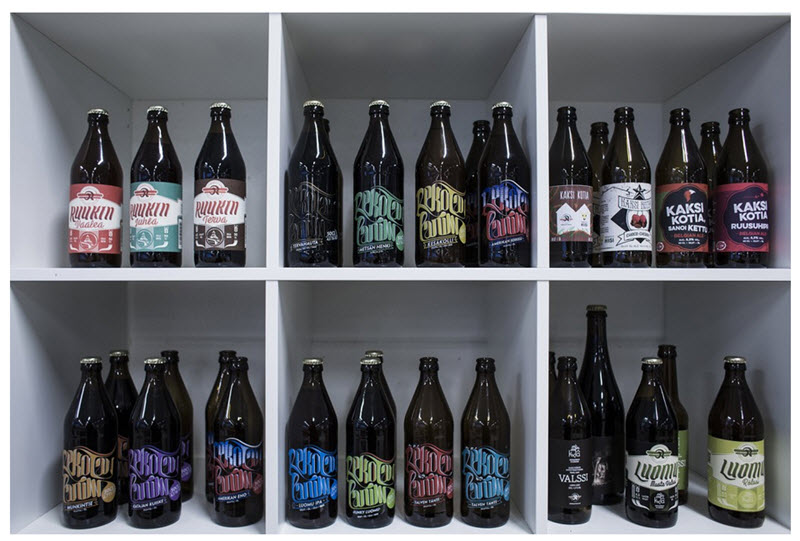 All the Rekola beers are fresh, unfiltered and unpasteurized. One of the most well-known products from this brewery is the Rekola Brown Ale, which comes with a distinct wild taste achieved by the inclusion of pine needles from the nearby forest. If you are looking for a beer to serve with wild game after spending an afternoon foraging for mushrooms, Rekola Brown Ale is the way to go.
Jari Leinonen is known to often incorporate several herbs – including traditional medical herbs – in his creations, usually specimens handpicked in the nearby countryside. Imported spices also play a role in some of the beers, such as ginger, coriander and orange peels.
In addition to making beer, Leinonen produces traditional Finnish-style and French-style cheeses, which pair perfectly with the various beers on offer at Rekola Panimo.
Stadin Panimo
Stadin Panimo is a Finnish brewery and beer vendor with an international feel. You can get everything from rye Vienna lager to New England IPA and American Double Stout here.
Stallhagen
The Stallhagen brewery and pub was founded on Åland, a large island located in the Baltic Sea between the Swedish and Finnish mainland. The brewmaster here is Mats "Matte" Ekholm, who prides himself on making hand-made slow beer for the local market.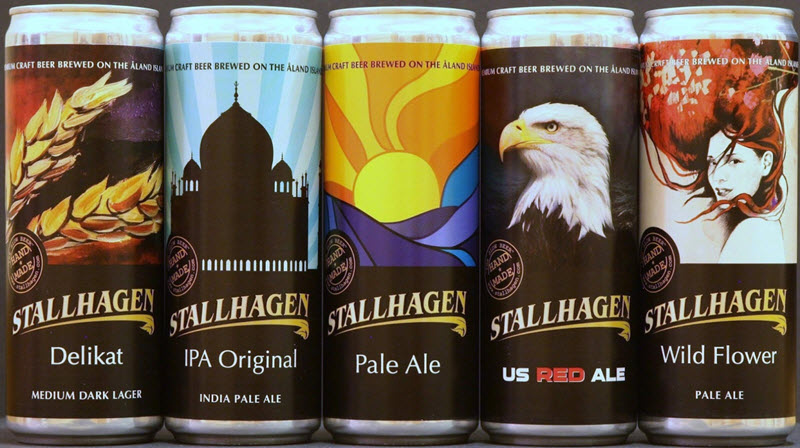 The Stallhagen Vraköl beer has an interesting background story. In 2010, several well-preserved bottled of beer and champagne were salvaged from a 19th-century shipwreck not far from Åland. The beer was tested and analyzed, and Stallhagen set to work recreating it. The result: Stallhagen Vraköl. (Vraköl means wreck beer.) The Vraköl is bottled with a cork instead of a cap, and sports a light and fruity taste with plenty of genuine bubbliness.
You´ll find the Stallhagen brewery pub in an old-fashioned red-painted wooden house nestled among apple orchards and vast fields, approximately 10 minutes from the island´s capital Mariehamn. In the summer season, the amphitheatre by the lake is used for live music shows and other festivities.
Vallilan Panimo
The Vallilan Panimo brewery makes various type sof ale, including their famous range of hemp ale. Growing hemp is legal in Finland, so Vallilan can use locally produced hemp for their creations.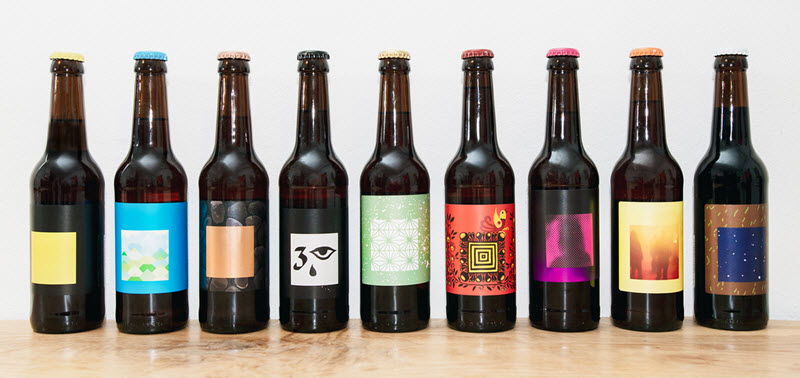 Vallilan Panimo are also renowned for their high-quality American-style amber ale, and for a very hoppy 2.6% special IPA appropriately named Sauna.